THINGS TO DO IN RACINE
IN AUGUST 2020
NUMBER ONE:
ANIMAL CRACKERS CONCERT at the Racine ZOO
Wednesday, August 5 - Chicago Tribute Anthology
For tickets go to: https://www.racinezoo.org/product/animal-crackers-concert-chicago-tribute-anthology
You can bring your own food and non-alcoholic drinks OR you can purchase food and alcohol/drinks at the venue.
Bring chairs/blankets - Doors open @ 5:30 PM & Concert starts @ 7:00 PM; Rain or shine; 2131 N. Main Street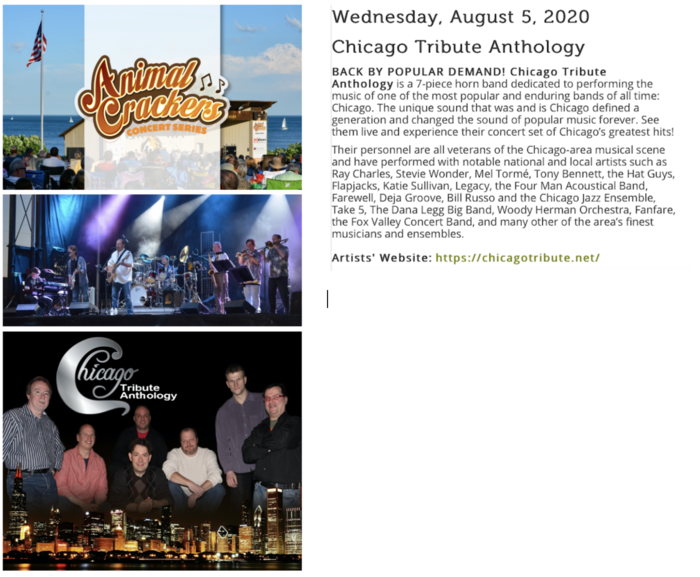 NUMBER TWO:
WIND POINT LIGHTHOUSE
There is a wedding at the Lighthouse on Saturday, August 8th, but on Sunday, August 9th, you can do a Private Climb for $15.00/$7.50.
No one under 6 allowed. 6-12 people per climb. Beautiful view!!
Climbs have to be pre arranged at 262-639-3777 OR www.windpointlighthouse.org OR lhkeeper@windpoint.org
You can always go and walk around the grounds.

NUMBER THREE:
The Beautiful Reefpoint Marina

NUMBER FOUR:
The Golden Rondelle Theatre
When the World's Fair ended in 1965, the Golden Rondelle Theater was dismantled and transported to Racine to the home of SC Johnson's global headquarters.
"Carnauba: A Son's Memoir " plays in the Theater.
It takes place in 1998, when Sam Johnson's Carnauba Expedition retraced his father's famous 1935 expedition to Brazil.
It runs one hour. Reservations are required and the tours and films are free.

NUMBER FIVE:
SC JOHNSON WINGSPREAD

NUMBER SIX:
SC JOHNSON WAX MAIN CAMPUS TOURS
Tours of the SC Johnson campus in Racine, Wisconsin are free and open to the public with reservations.
TOUR RESERVATIONS:
https://www.scjohnson.com/en/a-family-company/architecture-and-tours/visit-sc-johnson-here-are-all-the-details-to-plan-your-tour
NUMBER SEVEN:
RAM - Racine Art Museum
WUSTUM MUSEUM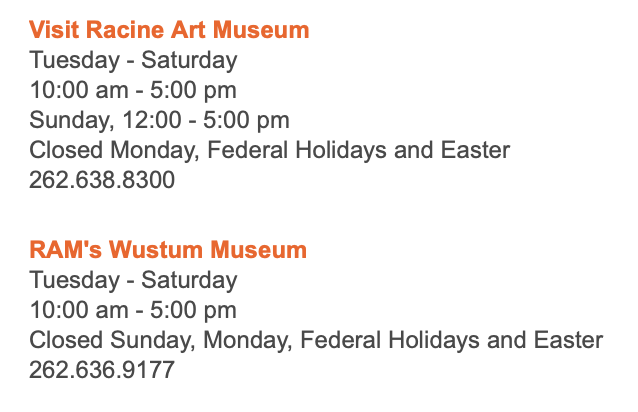 NUMBER EIGHT:
NORTH BEACH
One of the Top 10 Beaches in America
and
THE OASIS


The Oasis - Music/Food/Beverages
NUMBER NINE:
RACINE ZOO
Get information at:
https://www.racinezoo.org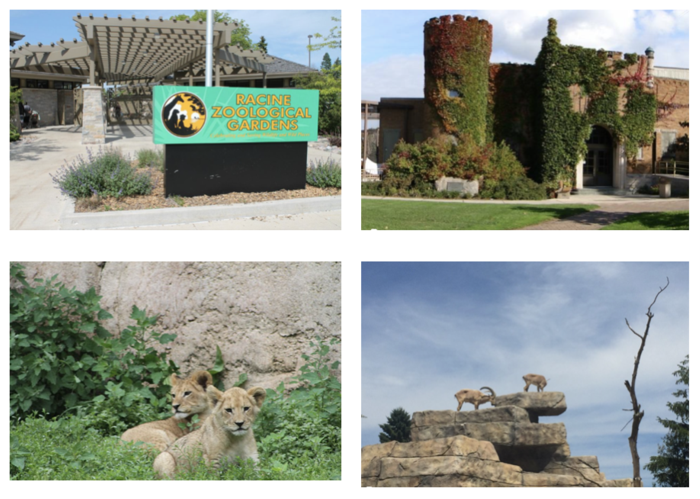 NUMBER TEN:
RIVER BEND NATURE CENTER
For Information call: 262-639-1515
or visit
www.RiverBendRacine.org